Ci-dessous, quelques articles personnels sont à vendre.
Les photos montrent le contenu exact de chaque article.
Paiement par chèque, Paypal ou virement bancaire / Expédition dans le monde entier / Frais de port en supplément
Above, some personal items are on sale
Pictures depicts exact content of each item
Payment by Paypal or Bank Transfer / Worlwide shipping / shipping costs added
CONTACT : COMMANDE / ORDER:
NEW / NOUVEAU - LAST UPDATE 26/11/20 - 14H00
FOLLOW THE NEWS OF "ZONE B" ON



Voici un aperçu des kits vendus en 2019. Merci à tous pour votre confiance.
Here is an overview of the kits sold in 2019. Thank you all for your confidence.
HONDA RC211V TEST 03' Daijiro Katoh - 1/12 Decals
Et de nouveaux articles bientôt / And more products soon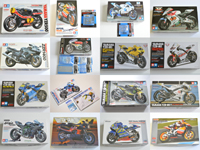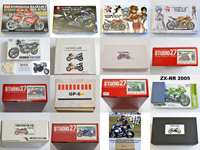 KAWASAKI KR500 + Blue Stuff decals
NISSAN GT-R R34 Xanavi / Special Edition with carbon decals
HONDA RC211V 06' Minolta + Front Fork
HONDA RC211V 06' Repsol + Front Fork
HONDA RC211V 06' Team LCR + Front Fork
HONDA RC211V 03' Valencia
HONDA RC166 + Full Options
YAMAHA YZR-M1 09' Estoril + Front Fork